Regional workshops get off to a good start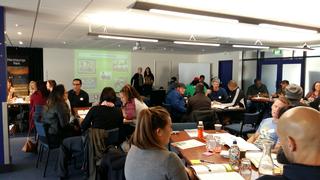 Our first 2 workshops on the new Guide to Youth Mentoring, held in Kaitaia and Hastings have been really well received with approximately 40 people at each. Attendees included programme staff and managers, youth workers, mentors and young people from non government organisations, Iwi organisations, youth councils and the Ministries of Education and Social Development.
Some comments from attendees:
"What I found most useful was being able to reflect on what I need to do to ensure I am being the very best mentor I can be for students and whanau - it's all about integrity."
"Awesome - ka mau te wehi - you really know your stuff. Working with organisations and meeting new people was really helpful, too."