The New Zealand Youth Mentoring Network is a "charitable trust" who works alongside those that work with young people. We provide advice, support, access to best practice resources and professional development in Mentoring.
We are governed by a voluntary board of professional individuals with extensive experience in working with young people. Our General Manager works with a team of dedicated contractors to deliver on our organisational objectives. For more information on our people, click here.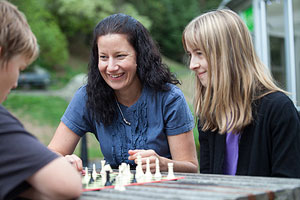 Our Vision
To foster the growth and development of effective and safe practice in youth mentoring throughout Aoteara New Zealand.
Our Mission
To build capability and capacity within the youth mentoring sector through the provision of networking and professional development opportunities, and to share knowledge of effective practice and relevant research.
Our Values
We are committed to principles of openness and collaboration to maximise the opportunity for youth mentoring providers and individuals to learn from expert knowledge and each other.
Our Strategic Goals
Enhance networking and coordination in the NZ youth mentoring sector
Promote safe and effective practice in youth mentoring while increasing community engagement
Build capability and capacity in the sector by providing access to resources and professional development opportunities, and
Support government initiatives that include a mentoring component.
Click here to download a full copy of our latest Statement of Intent: SOI 2017 to 2019