Listen to Professor Renée Spencer presentation on Youth Initiated Mentoring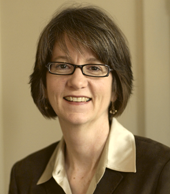 It was wonderful to see many of you at Professor Spencer's presentations in Auckland and Wellington earlier this month. We hope you found her topic of Youth Initiated Mentoring really interesting and thought provoking.
For those of you who were unable to attend in person we are pleased to be able to offer you the opportunity to listen to the Professor's Auckland presentation.
Here is the link to the Audio recording and the corresponding Powerpoint presentation. The recording is just under 50 minutes in duration.
Professor Spencer provided a comprehensive analysis of how this innovative new approach in mentoring practice can influence the entire mentoring process from mentor recruitment and selection through to matching and closure.
A couple of key points of difference that really stood out for me were firstly, around mentoring expectations. As the young people already have knowledge of their potential mentor, they tend to have more realistic expectations for the mentoring relationship rather than some idealised view. Secondly, the approach provides a really strong platform for 'youth voice and choice' in that the young person has significant input into who will be their mentor which in turn can increase the likelihood of the relationship going the distance.
The research findings Professor Spencer shared with us are showing some promising trends, particularly with higher-risk young people. NZYMN sees some real potential for adopting this approach in the NZ environment and we look forward to continuing the conversation.
Thank you to Pat Bullen, University of Auckland, Faculty of Education and Social Work and the Hon Nikki Kaye, Minister for Youth for making these presentations possible.