Invit
ation - special opportunity to hear fr
om leading international expert in Yout
h M
entorin
g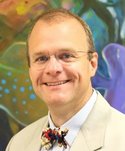 Date: 4.30pm - 6.30pm | Thursday 25 June 2015

Venue: One Tree Hill College, 421 - 451 Great South Road, Penrose, Auckland
The New Zealand Youth Mentoring Network is delighted to be able to offer you the opportunity to attend a free presentation by Professor Michael J. Karcher from the University of Texas. Professor Karcher is a leading United States mentoring researcher and with David DuBois, he co-edited both editions of the Handbook of Youth Mentoring. Professor Karcher will speak on 'Mentoring the mentors - Who, why, and how to do it'.
Download the flyer for further information about this presentation.
All welcome: This is a free event however you will need to register to attend.
RSVP: https://profKarcher.event.co.nz
Free parking: parking is available at the front of the college. Entrance from Great South Road.